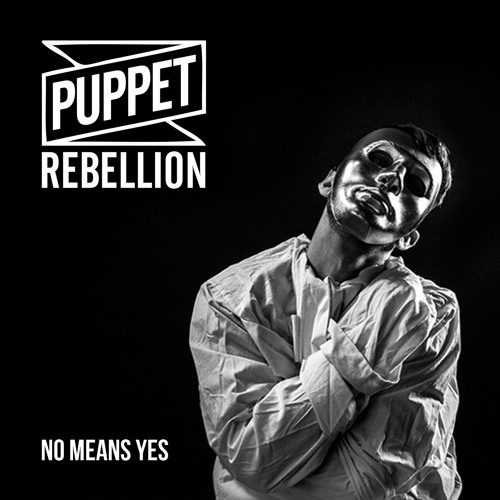 Puppet Rebellion
No Means Yes
Release Date: 25th February
Last year I got the chance to review Puppet Rebellion's 'Chemical Friends' EP and was instantly impressed with how good this band were. Only 3 tracks long but it was still one of the most interesting releases I'd heard all year and made it into my 'top 5 EP's of 2013'. So here I am around 3 months later reviewing their next EP 'No Means Yes', it's a longer effort and I'm sure it will impress me just as much.
'Pirouette' opens this latest release with a funky bass line and an upbeat repetitive guitar hook which has earworm written all over it. The shouted vocals are full of hate and disgust, surely about a past cheating lover, with lyrics such as; 'how much will charge when your heart is up for rent' and 'you've been lying to him, you been lying to me, what did you achieve?' The clear juxtaposition of happy, catchy music and sad, hateful lyrics makes the message of the words much more poignant.
It's a slower, melodic start of intricate guitar melodies and lightly hit drums that bring us into 'Cupboards Painted Red' and vocally it is a lot more harmonious, sung rather than shouted. This is completely different to the last track showcasing the band's ability to create a simple, almost beautiful track that goes from subdued verses to big, epic sounding choruses full of crashing cymbals, layered vocals and shimmery sounds.
The vocals are the constant pace setter throughout all the band's songs, seen in the first two tracks and also prominent in the next two as well. Sure to be a live favourite, 'Loner In Disguise' sees them slightly rushed which contributes to the upbeat air coming from the padded drums, fast mini guitar riffs, lots of melody and a steady rhythm section throughout.
Whereas 'Green Eyed Monster' has spoken/shouted vocals that play with the punk aesthetic created by a chugging bass line, fast drums and quick guitars. A short song calls for that sort of edge and it is certainly found here with the short but sweet solo in the chorus and super quick reverby guitar in the middle eight, it is things like that making the song a little bit more special than your average short, fast, loud punk track.
Ending with a remix of a song found on their previous EP with 'Chemical Friends [Cai Caslavinieri Remix]', it's a little bit of a treat for those who have heard the EP but maybe missed any remixes but also a taster of the band's earlier stuff for people who may have only just stumbled across the band recently. Building slowly with guitars and deeper bass before echoey manipulated vocals and plenty of electronics and dubstep style beats are added. It's a good remix that retains the main elements of Puppet Rebellion's original song whilst also taking their sound to a new audience creating something that wouldn't sound out of place in a lot of clubs up and down the country.
All in all, this is a really great follow up to 'Chemical Friends', there is a clear growth in sound and throughout the band time and time again showcase their talents, influences and knack for writing a good song. This wonderful set of new tracks will surely see the band grabbing more and more people's attention in 2014.
To find out more about Puppet Rebellion visit their website, their Facebook page, their Soundcloud page or you can follow them on Twitter – @PuppetRebellion
Credits
– EP Cover