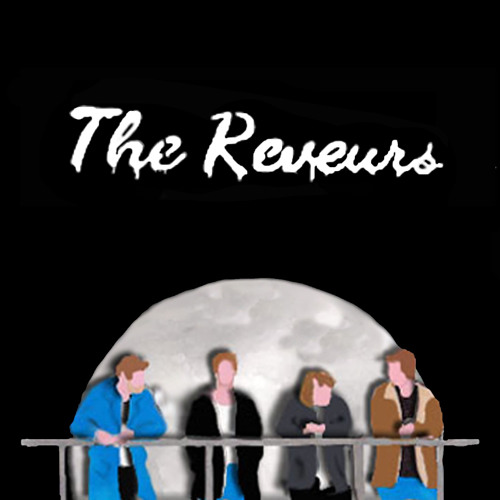 The Reveurs
The Reveurs
Manchester four piece The Reveurs have created quite a stir in their home city over the last few months with their first two single releases. Following up on that success and putting something a bit more tangible out there for their fans, the band have recorded their first self-titled EP which combines grunge, indie, rock and pop sounds to create these 3 brand new tracks.
Proceedings open suddenly before giving way to a bass line that plods along creating a chilled atmosphere on 'Control'. An atmosphere that builds up steadily throughout with fuzzy guitar moments, a 90's reminiscent distorted riff and a gravelly vocal tone that adds a rock edge to the otherwise indie throwback sound.
'Escapology', however, features a funky bass line and quick, almost harsh guitar strums coupled with those rock-tinged vocals and fast padding drums. The choruses see the cymbals crash, the vocals pretty much shouted and backing vocals that create a fuller sound. For me, it's the funky element found in the prominent bass line and spiky guitar that really makes this rather simple indie track, giving it a rhythm that will surely see crowds dancing along.
While closer 'Shade of Grey' sees another shift in tone with atmospheric, almost dramatic sounds building alongside a steady bass drum and a clatter of cymbals constructing a track that really hooks you in from the first chords. Here, the vocals are more melodic, cleaner and less harsh than previous tracks with a slight classic rock tone running throughout them. The deeper guitar adds to the depth of rich sounds while the middle eight guitar riff is a brilliant interlude to take us into the final part of this one. Though this is a good well-constructed song, the choruses just don't quite deliver or capture the mood of the song and with such a big build-up in the verses, the choruses really should be a bigger moment.
As a first EP release this is very good with a lot of strong points from the strength of their song writing to their execution of combining lots of genres into one coherent piece of music. There a few places where this EP doesn't quite deliver on sound but those are few and far between when placed alongside everything else that makes up this impressive effort from the band.
To find out more about the band visit their website, their Facebook page or you can follow them on Twitter – @TheReveursUK
Credits