It's been a very busy week for Sheffield's great inner city festival, Tramlines, this week with the announcement of all 3 headliners and the changes for a bigger and better festival being unveiled too. All in all, when you take all these new pieces of news into account it seems like 2015 is going to be a big year for the festival and having some great headliners up there should propel this into a memorable year for Sheffield and Tramlines.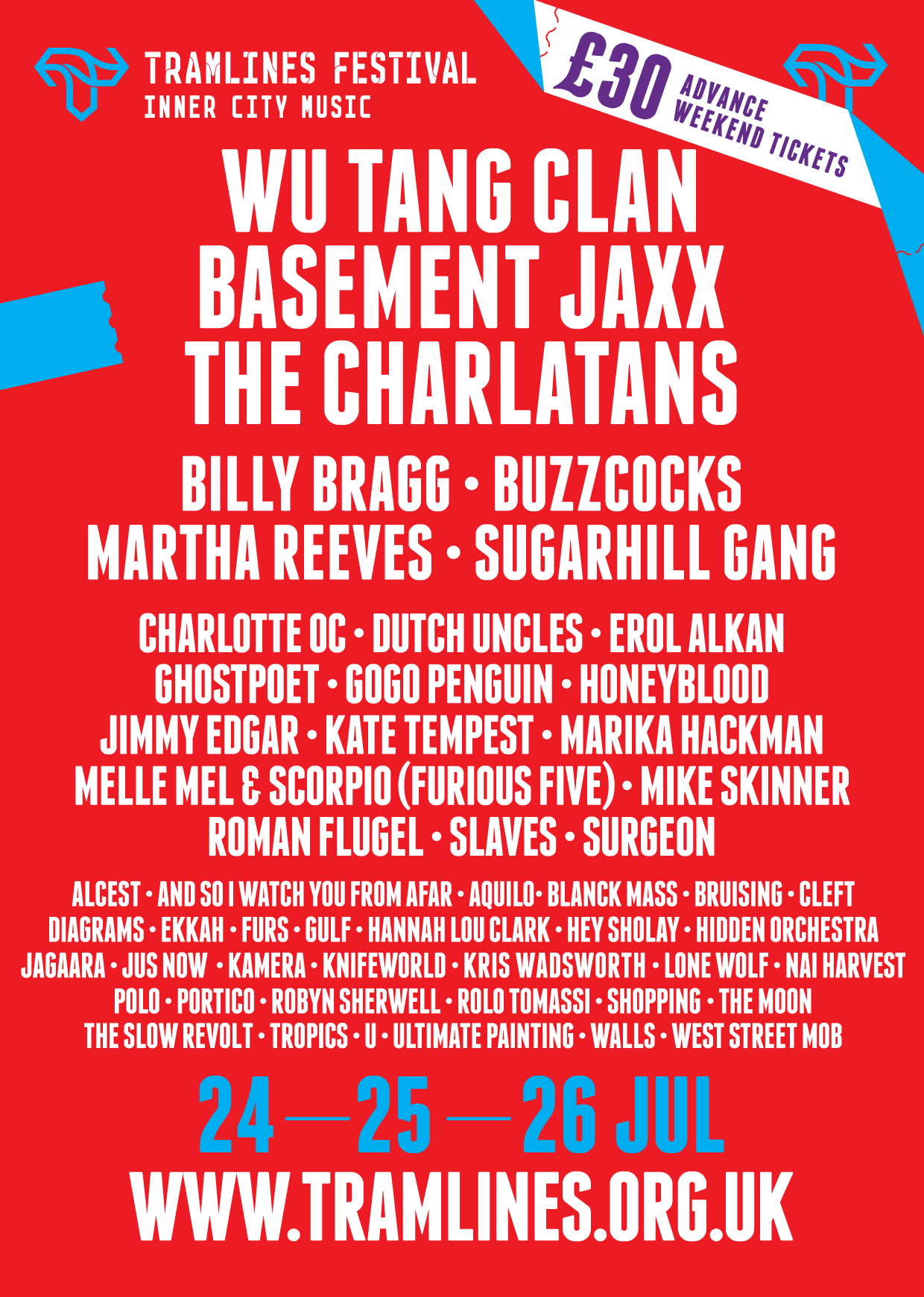 So who are this year's headliners? On Monday, it was announced that The Charlatans would be headlining the Friday night coming just days after their triumphant set at BBC 6Music's Festival. While on Tuesday came the announcement of dance music greats Basement Jaxx while be kicking off your Saturday night with a bang with their headline set. And on Wednesday, Wu Tang Clan were revealed as the Sunday night closer ending the festival on a high. I think it is safe to say that this is a stellar year in terms of the line up so far.
Other acts that have been announced this week include DJ/producer Erol Alkan, UK techno act Surgeon, nu-soul artist Charlotte OC, Sheffield's own Rolo Tomassi, former Streets frontman Mike Skinner, Honeyblood, Hannah Lou Clarke, Jimmy Edgar, Ekkah, U and Kamera. All these new names will join the likes of Kate Tempest, The Buzzcocks and Sugarhill Gang who were announced early this year.
Other Tramlines news came this morning when it was announced that the main stage, formerly housed on Devonshire Green, will be moved to Ponderosa Park in Crookesmoor. The new venue will offer a bigger space with the opportunity for more people to get into the see the bigger bands on the bill, something that has been asked for by festival goers and granted this year.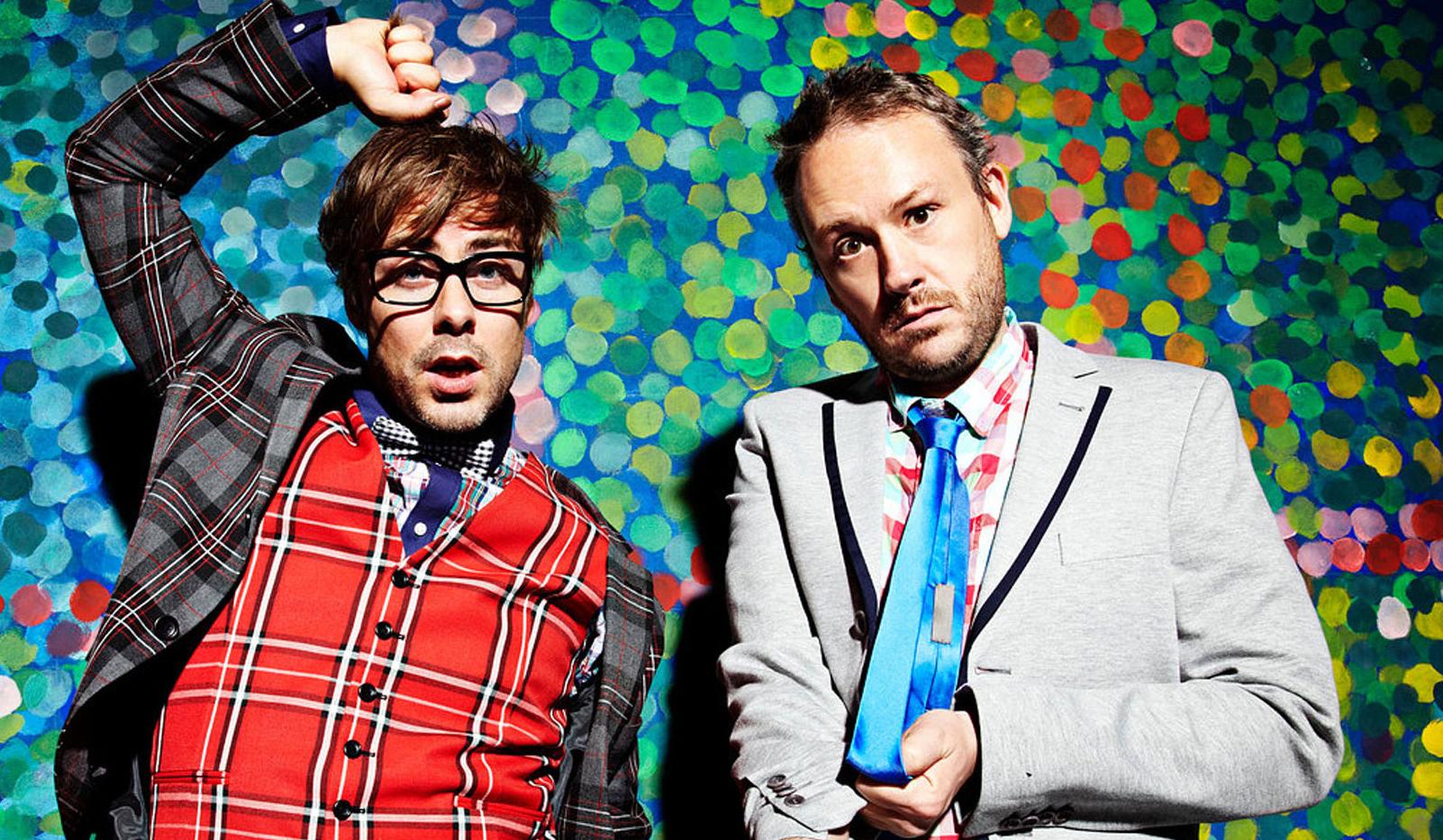 source – twitter.com/tramlines
For fans of Devonshire Green though, it will be still have a stage and will become the second stage for the festival so it will still see big acts gracing it for the course of the weekend. As usual the venues in the city will be putting together their own bills from the wristbanded line up's at The Leadmill, O2 Academy, Corporation and The Harley to the free events at places like Bungalows and Bears, The Great Gatsby, The Green Room and The Frog and Parrot.
The popular Folk Forest which is situated in Endcliffe Park will no longer be free entry this year too. Wristbanded or paid for access will now be the norm there, it is a move that has been met with a divided stance from many but it should still remain a popular part of the festival for it's tranquil, family friendly atmosphere. For families as well, it will be cheaper to attend with under 12's getting into the festival for free when accompained by an adult, truly showcasing just how much this festival caters for all from families to party goer's.
source – thresholdsports.co.uk
So that is a lot of news, I said it was a big week for the festival. It has been an exciting week for all here and the reaction to the headliners and the changes has been very positive which should be a good sign for 2015's festival. Tickets are on sale for the festival now priced at £30 for the weekend and you can get them from here.
To find out more about Tramlines 2015 visit their website, their Facebook page or you can follow them on Twitter – @tramlines